Saint-Antonin-Noble-Val, Tarn-et-Garonne, France
15 – 19 August
Every year a number of Summertown Choral Society members assemble as the 'Summertown Singers' for a week of rehearsing and performing a cappella in a different European country where the weather is likely to be warmer than it is in Oxford. This year (2016) was no exception and grew out of a tradition started in 2001 in Spain, and continued in subsequent years in Italy and France. That's sixteen years of a cappella singing. About thirty-two SCS members and a few others headed for the French Midi-Pyrénées by air, road and train, arriving in Saint-Antonin-Noble-Val in the middle of August.
Situated on a pilgrim route to Santiago de Compostela, Saint-Antonin-Noble-Val has had a long and bellicose history. Set in beautiful countryside it is now a most attractive town with a well preserved medieval centre, situated on the banks of the Aveyron river which eventually flows on to join the Tarn. One can't imagine a better place to be for a week and people quickly settled into the places where they had chosen to stay: small hotels, chambre d'hôte and villas of various sizes.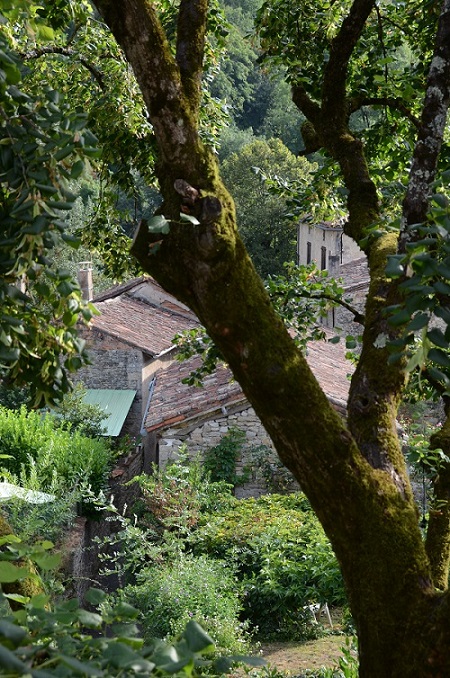 There were to be two performances towards the end of the week and some of the music had been rehearsed before leaving Oxford. But with only four days to prepare for the concert of sacred music in the church on Thursday, there was pressure to bring everything up to standard: the Motet and Missa O Magnum Mysterium by Tomás Luis de Victoria and more sacred pieces by William Byrd, Adrian Batten, Thomas Morley and Guillaume Bouzignac, as well as Duruflé's 'Ubi Caritas' and a Nunc Dimittis neatly set to a well-known Sir Arthur Sullivan song. We rehearsed each morning and, helped by the excellent acoustics in l'église de Saint-Antonin, a good level of performance was achieved. When pressed for an encore the choir added the very uplifting and contemplative Sanctus by Franz Schubert.
When not singing there were many ways to pass the time: just relaxing with a book, playing chess, or indulging in a little eating and drinking for example. There were lots of walks by the river or up in the surrounding hills with some fantastic views; while some people enjoyed exploring, others took to swimming or kayaking downstream. Saint-Antonin was also a good base from which to visit places such as the medieval hill town at Castelnau-de-Montmiral or the World Heritage City of Albi with its uniquely decorated cathedral and famous museum devoted to the work of Toulouse-Lautrec. Whatever you did, or didn't, do made Saint-Antonin the place to be. The busy market was well worth visiting on Sunday.
The second performance, secular music this time, had been arranged in the town square for Friday night, but there was some uncertainty as to how the local residents meeting there for a tête-à-tête would take to the musical delights we had prepared for their dégustation. As it turned out, however, some of the English folk songs we sang, like 'Fair Phyllis' and 'Bushes and Briars', together with Mendelssohn's 'Abchied vom Walde' and 'The Ash Grove' (not sung in Welsh) produced some encouraging applause. In the second part of the programme, a sad French song of parting, 'Adieu!, together with 'Come, thou monarch of the vine', gave us a good way to finish, and the restless rhythm of the 'Bermuda Buggy Ride' got everyone in the mood. There was no need for anxiety!
Some of the Summertown Singers had booked a villa with a large garden and that was the obvious place to hold a party. Thursday was the best day and everyone arrived with things to eat and drink and the party was great, with people sensing that the week was a success. More singing took us quite late into the night.
Altogether the week provided an ideal combination of music and relaxation, in a near perfect setting. There was also the opportunity to spend time with people who are normally seen only briefly at the main rehearsals on Thursday nights. Thanks are due to all who came and made it happen, and especially to Duncan for his musical inspiration and the discerning use of his mantra for choral success: 'If in doubt, leave it out.' Everyone enjoyed plenty of fresh produce, some very acceptable local wines, and a chance to improve in singing confidence and vocal techniques.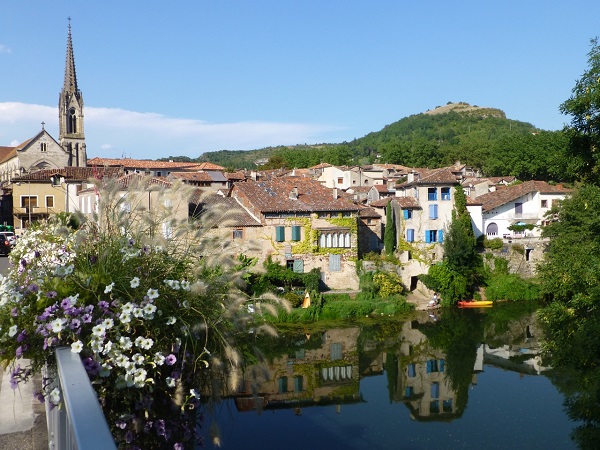 'Marvellous!' to quote a neat summary from one member of the Summertown Singers when asked for his opinion, and I am sure that everyone who came would agree.
Nigel Hamilton; photographs by Sally Prime, Sue Cavanna, Clive Booth, and Allan Rostron.