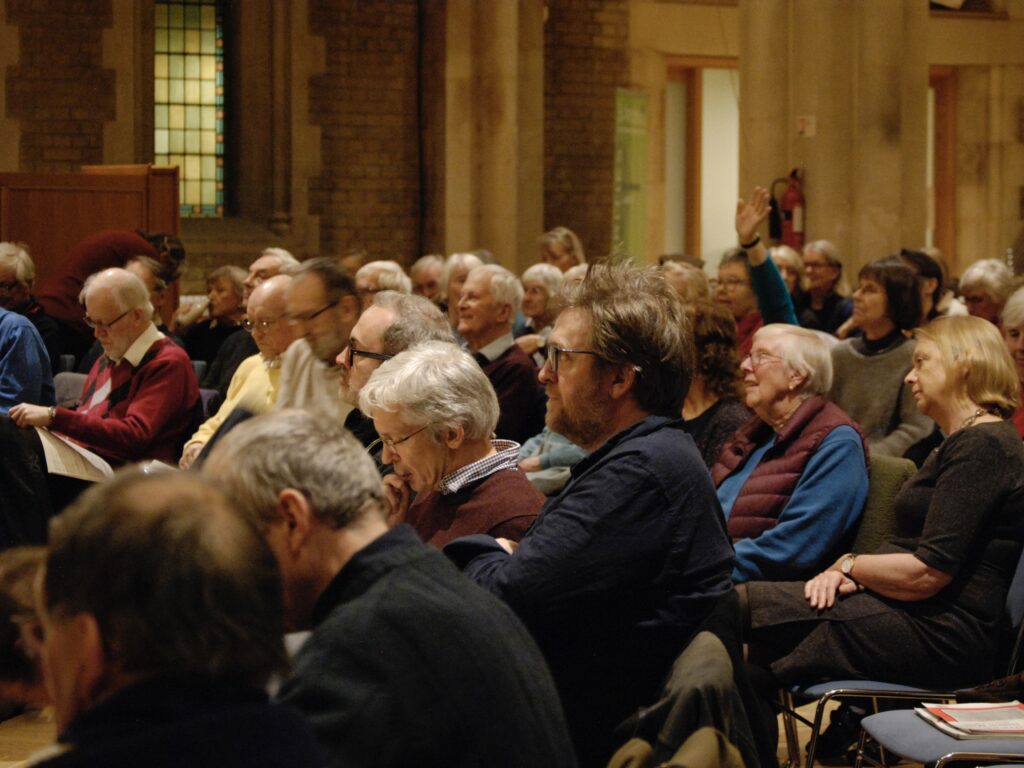 Here the music to be rehearsed at the next rehearsal is announced each week, to enable members to focus their practice. For this the John Fletcher site is very helpful. (Note that the speed can be varied if you click on the gear (settings) icon.)
On Thursday 7 December we will be rehearsing:
Purcell: All
Mozart: Duncan would like us to progress with the Mozart as much as time will allow us. 
Choir image on this page © Mo Chandler